Saturday, June 9 2018, 21:00
With The Paraneural
  

Record, The Fifth Estate and The Shark Infested Custard

Maydays discussion Round Table 19:30, free of charge

This performance night was preceded by a roundtable discussion reflecting on the legacy of May 68 and its relevance today. Media theorist and lecturer Marc Tuters and art critic and curator Mark Kremer joined Menno Grootveld and other guests to discuss the haunting legacy of the events of May 68 and the significance this has for us today.


The Paraneural  Record performs The May Haunts
A series of live projections conjure up a series of strange occurences which remind us of the histories that never happened, the things that never occurred, the whole other realm of the possible that never was. Paraneural Record performances always choose to concentrate on the powerful presence of that which did not occur and the truly horrifying sense of May is precisely in what May never be. The Paraneural Record utilizes live media feeds, gatherings of sonic and visual actualities as well as unusual gambits to temporarily hold the space.

The Paraneural Record is an anonymous group that works like an exquisite corpse whereby the arrangement transforms one form of media into another and pass it to the next.

Photo's & video on this page/fotografie &video's: Mattis Cuypers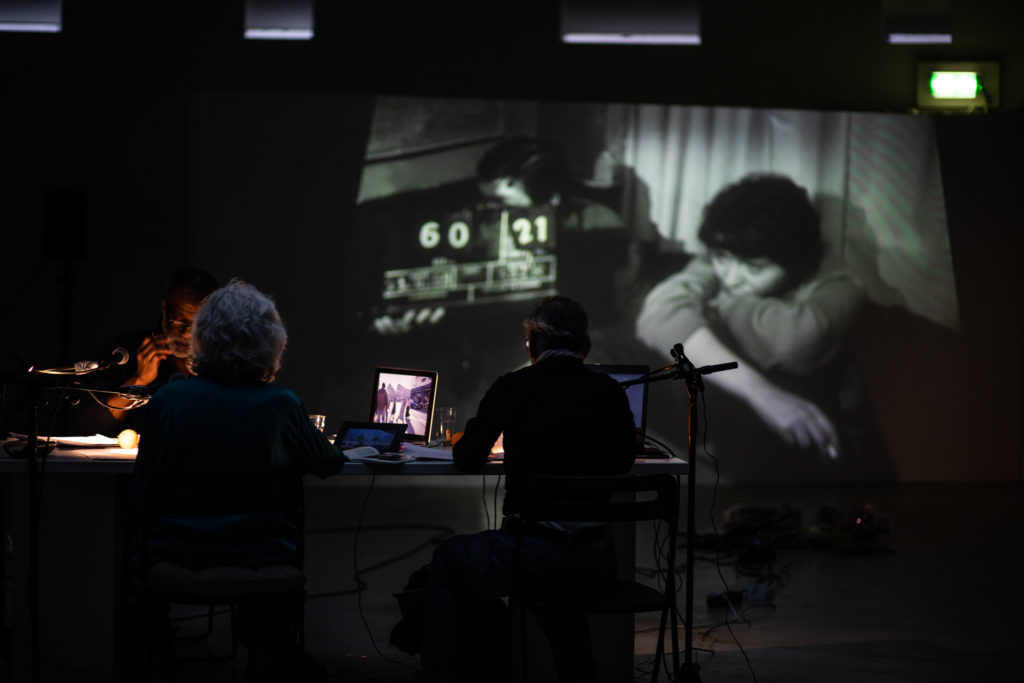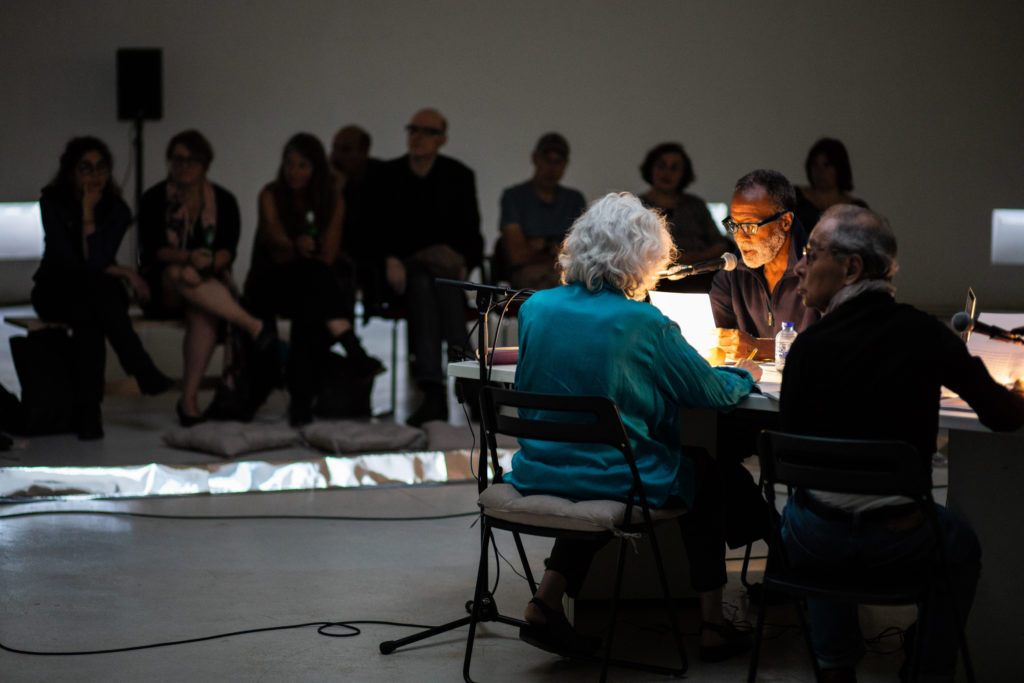 ---
The Fifth Estate performs
On the Passage of a Few Persons Through a Rather Brief Period of Time by Guy Debord
The Fifth Estate is certainly unorthodox as a producer of theatrical works yet the group  is performing a series of scripted works in Amsterdam in May and June which might be considered sources for the events of May. Certainly situationist chieftian Guy Debord, who stayed out of the action of May, played a major role in the early orientation of revolt. This text, drawn from a film, was written almost a decade prior to the events of May and yet it speaks powerfully for that generation. The Fifth Generaton considers this performancce a part of its sequence Tracks from Our Basement Tape. The Fifth Estate place a special spin on the Debordtext as they consider how to reasonably remake this script today.
The Fifth Estate includes Anthony Murrell, Thomas Lenden, MaryLouise Moher and Hank Botwinik.
---
The Shark Infested Custard performs
Under the Paving Stones is the Beach
An opera lost in the dust bins of time is exhumed and given an entemporaneous run through complete with adjustments and changes of plan. Under the Paving Stones culls together the graffitti and leaflets of the May streets of Paris and boils these remnants into an amalgam at once brutal as well as romantic. The Shark Infested Custard is an ensemble performing with invented and found instruments that is always on the look out for exceptional trash to transform into something that still has a serious bite.
The Shark Invested Custard includes Michael Jahoda (singer and performer), Jeanette Huizinga (singer), Ralph de Rijke (singer), Robbert Van Hulzen (percussionist) and Dirk Bruinsma (percussionist).
---