Saturday, May 19 2018, 21:00
With The Regroup, The Chronic and The Brigade for the Conduction of Light Matter
The Regroup (All Hands and the Cook) performs What Do we Do? A group made of radio broadcasters, academics and journalists will investigate the phenomenon of the media event and crisis. They will create an event live in the moment which will pull in broadcast presences from beyond the venue. These contributions will arrive via projection around the room. Will the essential crisis come to us from outside the space we are in or from within this very space?
The Chronic performs Just the High points (Not the News, Just the Chronic)
Here is a band of media rogues that offer another means of constructing news. The Chronic is concerned with the form of the news as well as its deployment and the way in which we fall into its patterns. The Chronic reformulates the logic of news to break its essential spell of urgency to reconsider what the actual urgency of our lives might be. The Chronic uses all manner of instruments both audio and visual too illustrate its primary obsessions.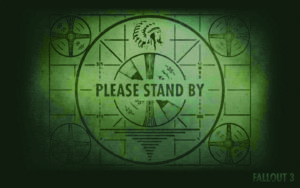 The Brigade for the Conduction of Light Matter performs
Threnody May 68: Let us be Realistic and demand the Impossible
Conduction refers to a piece of music that is created spontaneously by the conductor actively guiding the performers with precise directions and signals in the moment of performance. This ensemble is unique by virtue that they do all of their performances in the darkness lit only by black light which means that the conduction must make his gestures visible through flouresence. The ensemble uses this flouresence to add visual elements throughout. This work in comemoration of the events of May 68 is divided into six movements broken up by a voice that arrests us in the dark, providing an intimate view of the events fifty years ago.